Software Development Pricing
This line would be amazing and clever, but we got too focused on our clients' work. That's what we call value-driven copywriting.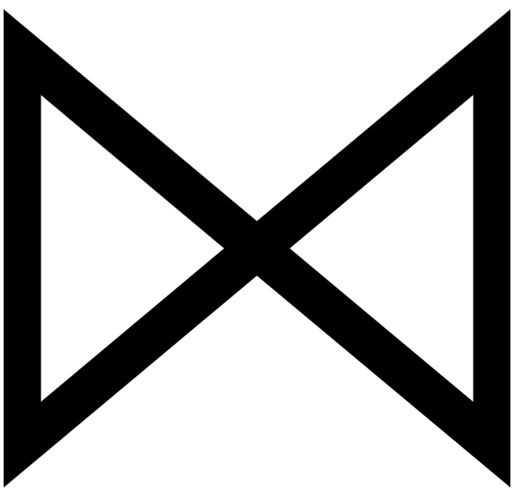 Transparent pricing providing value for any budget.
Outsourced CTO Services
Short on techncial leadership? Retain us to manage and maintain your site/application like a member of your staff.
---

We handle system maintenance and deployment
Pull request reviews (and code review/recommendations)
Backend security additions
Site/application(s) backups (delivered at any time on request)
We are your first point of contact with any technical need or concern
Customizable bank of dedicated design/development hours each month
Branding + Identity Package
Kickstart your Marketing Strategy and Roadmap with a Custom Content Plan complete with Marketing Schedule, Channel Setup, Content Modeling (example pieces), Tactics and Support.
---

Logo / Identity Development (including trademark research)
Brand Material Package (templates for Business Cards, Letterhead, Email Signatures)
Example Content Pieces
Strategic Plan for Future Company Created Content
MVP In-a-box ℠
For a flat fee we will take your idea from cocktail napkin to launch. Our MVP-in-a-box is the full kit and caboodle.
---

Complete Infrastructure and Deployment Set Up
Rails 5 Backend API / React Frontend
or Custom Shopify Ecommerce Theme
Included UX Design
Market Research and Brand Support
Customized Training
Custom Scope
Let's Talk
MVP or Enterprise, we'll help you build and launch your next idea. If you think your needs exceed our MVP in-a-box scope, or need Team Augmentation give us a shout.
Team Augmentation and Backend Services
When we engage a new client or hop into a team augmentation project we often need to evaluate an inherited code base, or shore up some immediate concerns. To take the guesswork out of the equation, we offer a handful of fixed fee services that cover our most common requests.
Ecommerce Evaluation and Scope
Bowtie will review and assess your current ecommerce platform, identifying inefficiencies and places where the business could easily make a change. We will provide findings and document any short term recommendations and strategic next steps. The goal is to provide actionable solutions for the business to improve overall performance and increase revenue.

Learn More
---

Audit of the current payment and shipping process.
Audit of all existing apps, plugins and assess technical debt.
Identify cost and resource inefficiencies.
General evaluation of the overall design, branding, and user experience.
Present a strategic plan with recommended next steps and cost/benefit analysis.
Shopify Theme Customization
Fast, Cost-sensitive, and Ready to Build Your Market
---

Setup & Configuration
Replatforming / Data Migration (up to 100 SKUs)
Mobile First Optimization
App consultation and vetting
Theming/ Branding
All Google Tools Setup
Browser / Device Testing
Search Friendly Launch
Ecommerce Consulting
Bespoke / Custom Shopify Design
A Custom Shopify Store from our Award-Winning Designers
---

Fully Customized Theme Management
Custom API Integrations
Larger scale data migrations
Custom SEO/backlink retention (ideal fro established brands)
Comprehensive Planning Document
Scratch Designed
Kickoff Meeting
Order Cycle Optimization
Dynamic Content and Marketing
Conversion Optimization
Common Pricing Questions
Why are your prices so low?
Most agencies and dev shops have unnecessary overhead, lavish office space, advertising budgets, and a small army of sales staff who focus on commission. Bowtie.co is a development run organization. We'd rather take on projects we care about and execute efficiently than pay for a bunch of stuff that doesn't add value to your project. At the end of the day, we like having happy clients who make strong referrals.
---
I didn't realize software development cost so much. Is there a cheaper option?
There is always a cheaper option - but don't assume that option is actually cheap. We routinely take contracts cleaning up the work of less experienced developers, or bringing a project to completion after another team checks out. When you hire our team you are paying for our experience, tenacity, and track record. If price is your number one concern, we won't hold it against you to go elsewhere. But don't be surprised if you get what you pay for.
---
Will you consider equity in trade for development work?
Sorry, but no. Your business is your business. Ours is supporting you with better technology. We are joining your team the day you hire us.
---
We've had a bad experience with freelancers/outsourcing in the past. How is this different?
Bowtie.co has an exceptionally talented and cohesive team of full time developers who care about the work we make, and the longevity of our products - long after the project leaves our studio. Our unique process ensures that every member of our project team understands your business purpose and how the product we're delivering impacts that purpose. Also, we don't sub our work to overseas firms - ever.
---
We're a large private company. Will you sign an NDA?
We've worked with a number of clients who for one reason or another would prefer not to disclose that they hired some outside help to augment their team. Our number one goal is to support your business needs. When discretion is required, we follow your lead.
Thanks for reading. Contact Us