Ecommerce Evaluation and Scope
Solution:
Behind, Burned, or Overwhelmed?

We Can Help...
BowTie offers a number of fixed fee service packages to fix your issue and make stack more efficient.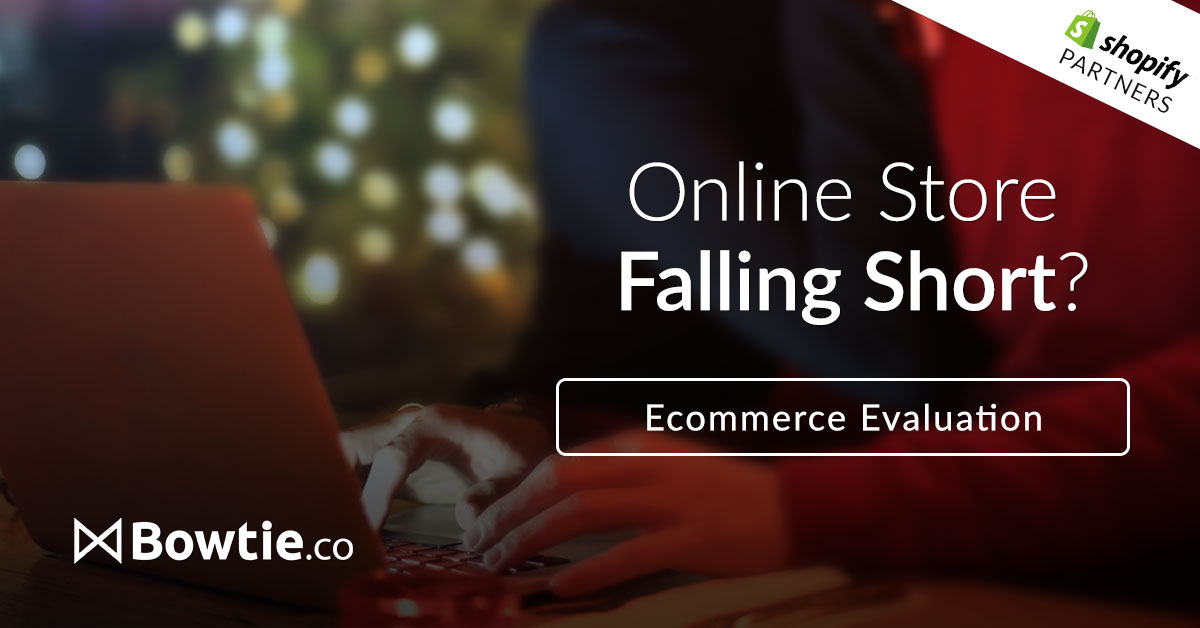 ---
Solution:

Ecommerce Evaluation and Scope

Bowtie will review and assess your current ecommerce platform, identifying inefficiencies and places where the business could easily make a change. We will provide findings and document any short term recommendations and strategic next steps. The goal is to provide actionable solutions for the business to improve overall performance and increase revenue.

Turnaround: 1-2 weeks

Cost: $399 *

What We Do:
Audit of the current payment and shipping process.
Audit of all existing apps, plugins and assess technical debt.
Identify cost and resource inefficiencies.
General evaluation of the overall design, branding, and user experience.
Present a strategic plan with recommended next steps and cost/benefit analysis.