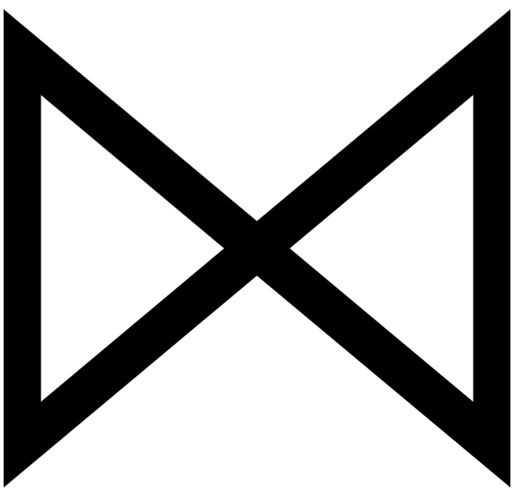 Bowtie is a Denver-based full service design and development agency with over 10 years of experience delivering world class web applications, e-commerce sites, and mobile apps. Our agency capabilities include software development, website design, mobile app design and development, technology solutions and consulting.
Just getting started?
Our team can take you from MVP to IPO. We've been there, and we know what it takes to get you there - with speed and grace.
Need an Ecommerce Overhaul?
We work with you to craft a fresh new digital experience, building off the brand you've created and optimized to save you time.
Simple website updates?
We can do that too.
Team Too Slow?
We can audit or augment your staff, build something new then upskill them on it.
Our Team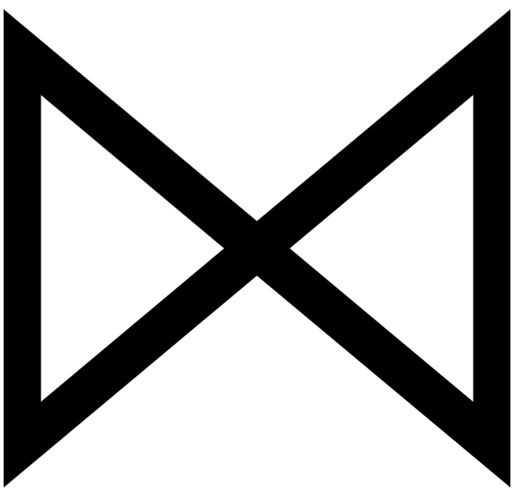 Our team has big agency experience and small startup agility, creating high quality work at twice the speed of the "big guys."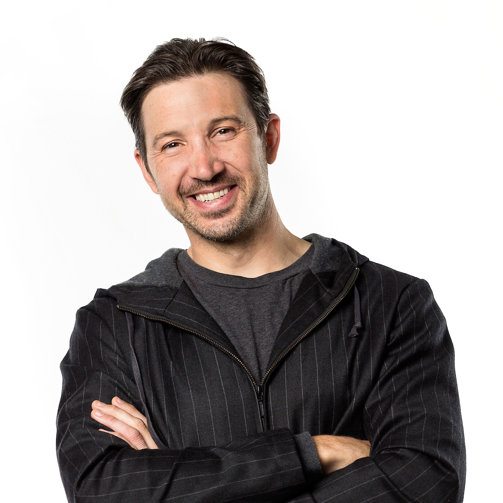 Chad Person
CEO and Creative Director of Bowtie, leading a the team in producing outstanding products and experiences. He has a decade of professional experience in UX, design, product development, marketing, and visual communication; having deployed applications, interactive exhibits, and web sites serving tens of millions of users. He's also an internationally exhibited artist, public speaker, and startup advisor. When he's not in front of a computer you can find him riding his bike, snowboarding, roasting coffee, and spending time with his family.
Fave food: Smoked pork belly, or distilled rye.
Fave Music: Jazz or classic rock.
Stacie Velehradsky
Stacie is the wizard that keeps projects moving. She has worked in the design and product field for over 9 years with clients such as Walmart, Materne, and Tempur-pedic. Before working with Bowtie, she owned a web design studio where she had the opportunity to participate in the Techstars Boulder accelerator. Today, she spends her time on new business development, working on design projects, and managing the agency's client accounts. In her spare time, she loves to dance, cook, travel the world, and spend time with her dog Zoey.
Fave food: Her grandma's homemade meatballs and marinara, although she could eat Sushi for every meal (and recently did in Japan).
Fave Music: anything but metal.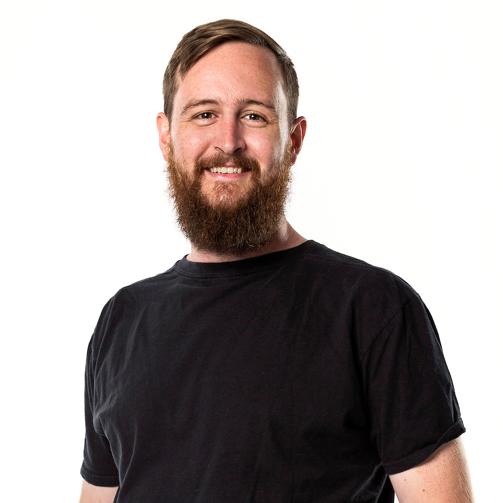 Charlie McClung
Charlie is our chief problem solver and tech magician, with a vast experience in many languages and technologies. He has a BS degree in Computer Science from CU Boulder and has been a software engineer for over 6 years. Charlie's passion for web development has taken him on a wild ride through many languages and technologies, including work for brands like AutoDesk, IMM, and CFS. Today, he spends most of his time coordinating DevOps and processes to facilitate projects of all kinds. When Charlie isn't working, he can be found playing music and video games.
Fave food: Pasta
Fave Music: Red Hot Chili Peppers.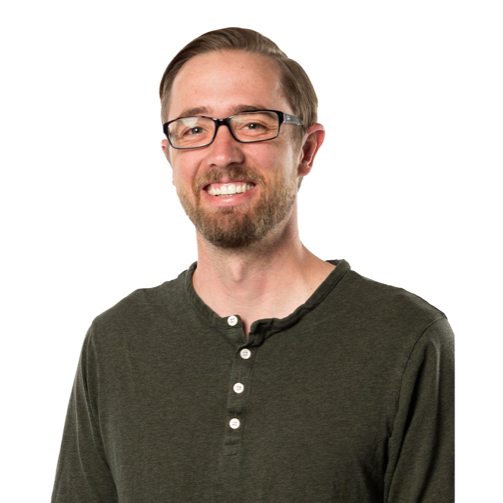 Tim Brandle
Tim has not one, but TWO degrees: Business Administration from Colorado State and Frontend Development from Turing. He's worked as a software developer for over 2 years and has experience working with React, React Native, Redux, Javascript, Electron, CSS, and Ruby. Before Bowtie, he worked for 6 years in international development as a volunteer coordinator for Peace Corps Peru and a Director of U.S. Operations for a microfinance institution based out of Honduras. This guy has heart! When Tim isn't working, he is rock climbing, camping, snowboarding, mountain biking and road biking.
Fave food: burritos and panang curry
Fave Music: Indie rock, 90's hip hop, and some electronic music.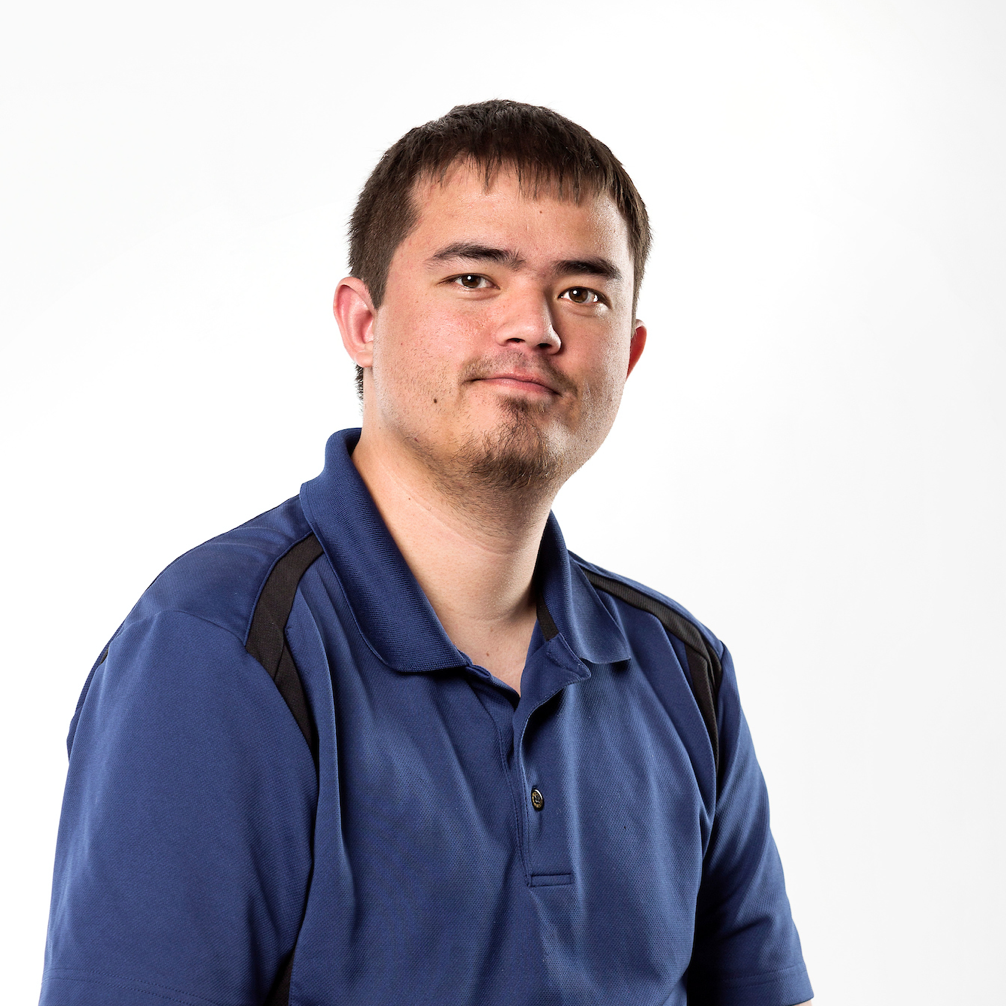 Brandon Cabael
Brandon is our resident ninja, tackling back end problems with ease and accuracy. If he doesn't know something, he figures it out. Brandon has experience working in Ruby On Rails, React, Docker, Amazon Web Services, C#, and .net. When he isn't working, he's making music and playing video games.
Fave food: It's a tie between Mongolian BBQ and Korean BBQ
Fave Music: Anything but death metal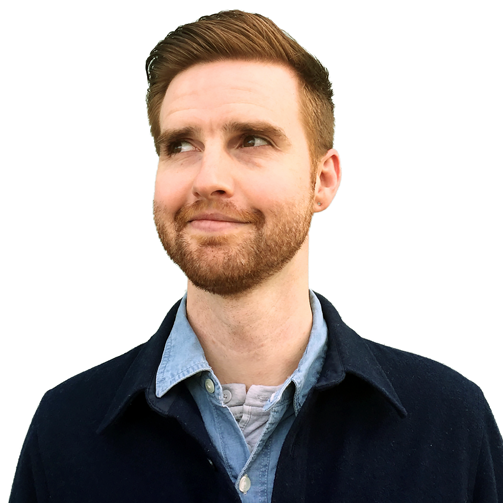 Nick Arrasate
Nick is our e-commerce guru with experience in Jekyll/Liquid, Node, Javascript/Jquery, as well as various design and productivity tools. He's inspired by clean design and user experiences. With a degree in Jazz Composition, it's no wonder he has a passion for playing and enjoying music. Nick is also an amateur carpenter and likes board games, movies, books and cooking.
Fave food: Dungeness crab pizza made at a local Italian restaurant called Nostrana
Fave Music: current favorites are mewithoutyou, Mogwai, Radiohead, Sigur Ros, Yo La Tengo, Fleet Foxes and Mount Kimbie.
Let's Work Together
Bowtie builds world class web applications, e-commerce sites, and web products. We work with a limited number of clients per year to provide unparalelled attention and satisfaction. If you want to experience software development as it should be, contact us.
Trusted by clients large and small
Logos/trademarks are copyright to their respective owners.