Team Augmentation, Digital Transformation, Headless Shopify
USA Cycling Digital Transformation
Web App and Shopify Development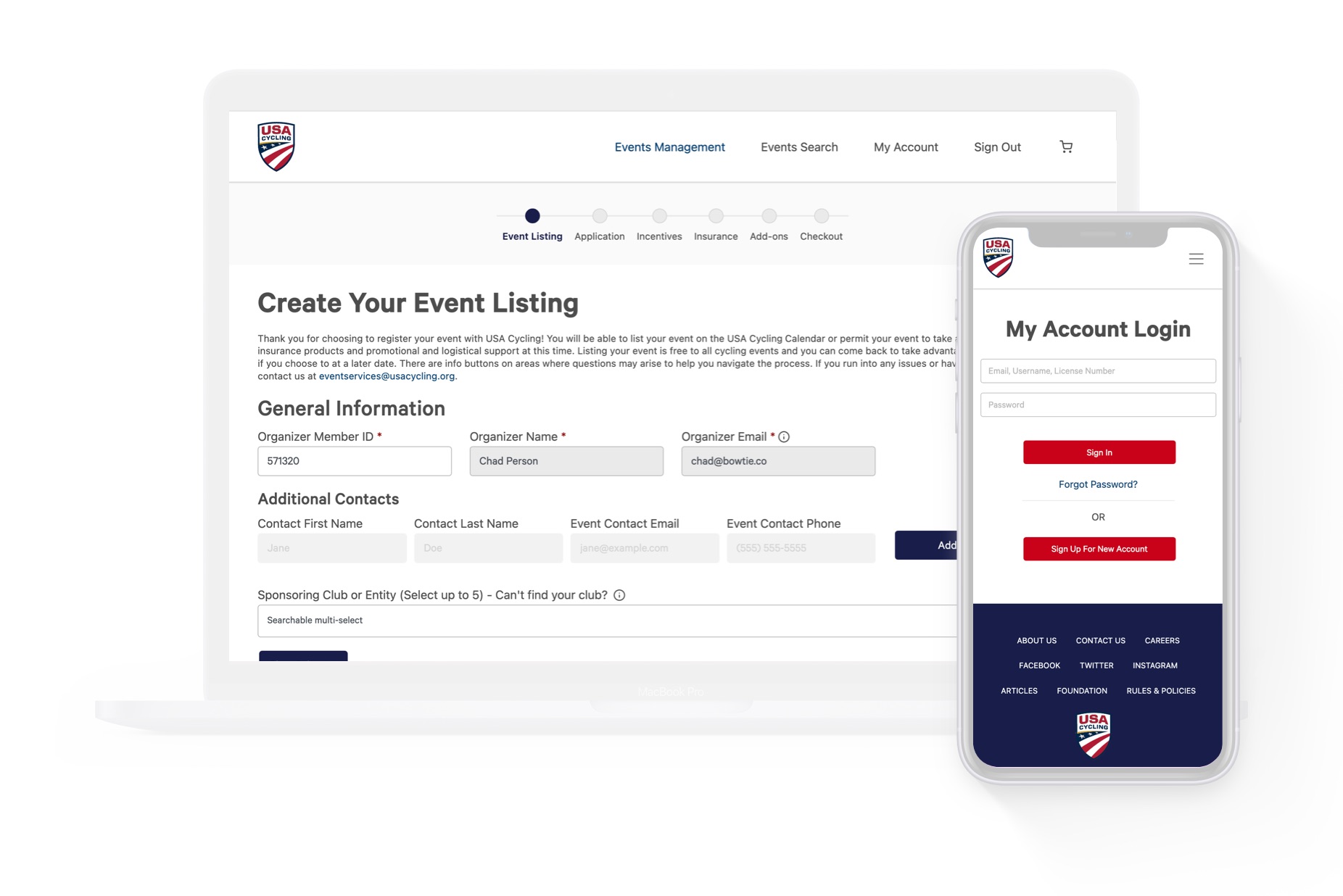 USA cycling initially hired us to consult on the renovation of their legacy technical stack. Their organization is diverse, offering memberships, licensure, event permitting, train fun courses, and insurance offerings (among more). Over time we have led the effort to transform the hub of American cycling into a modern tech focused organization.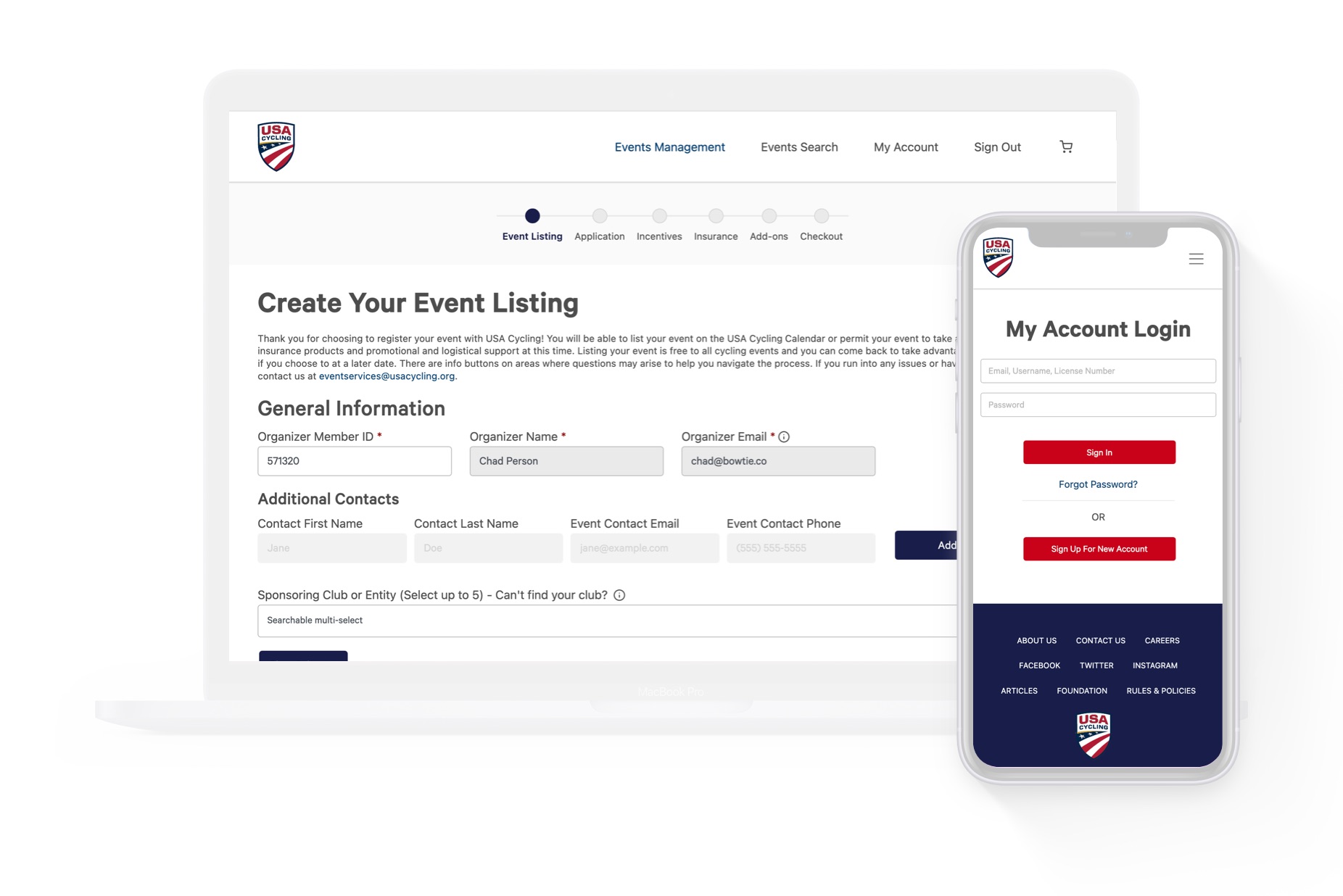 ---
The Result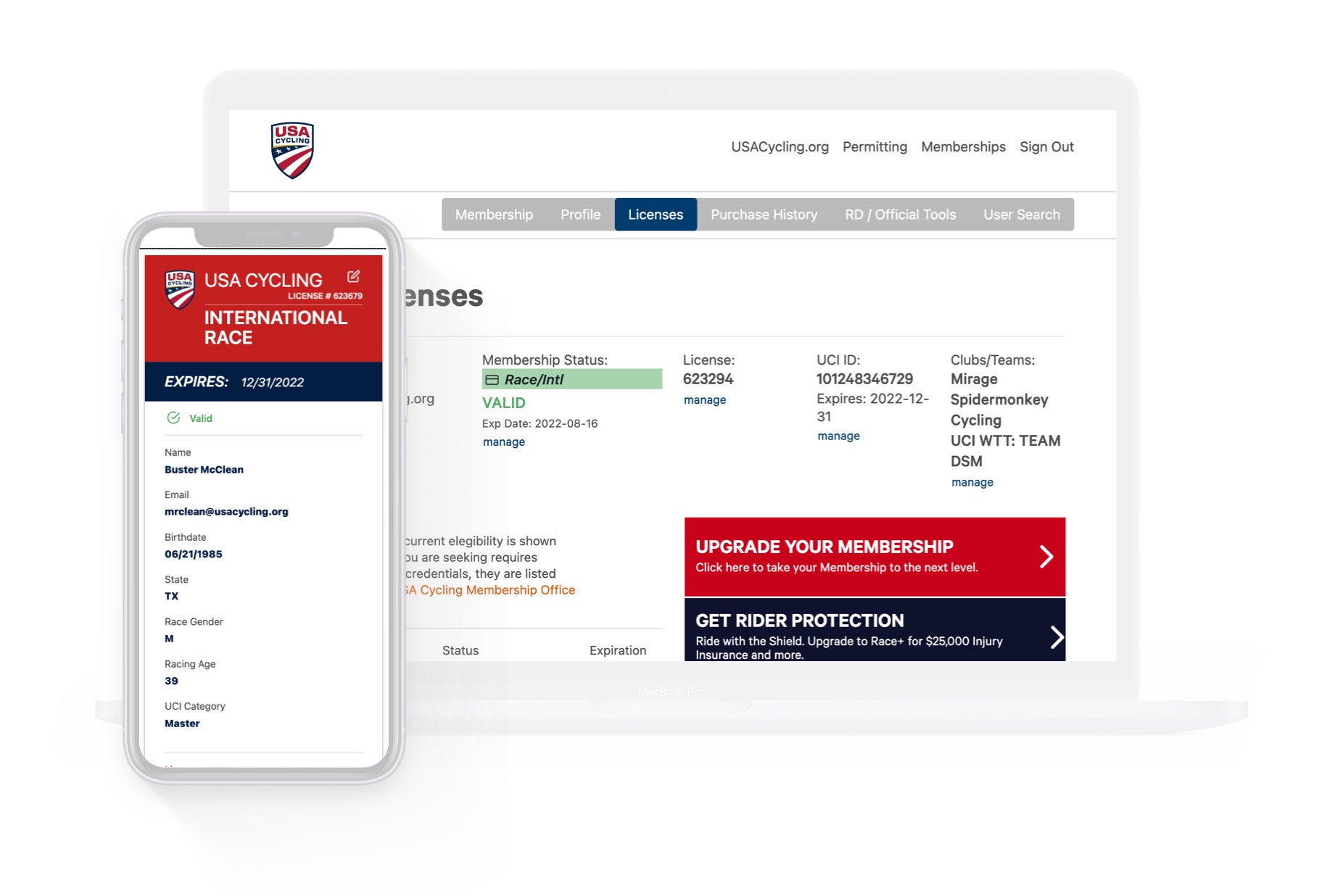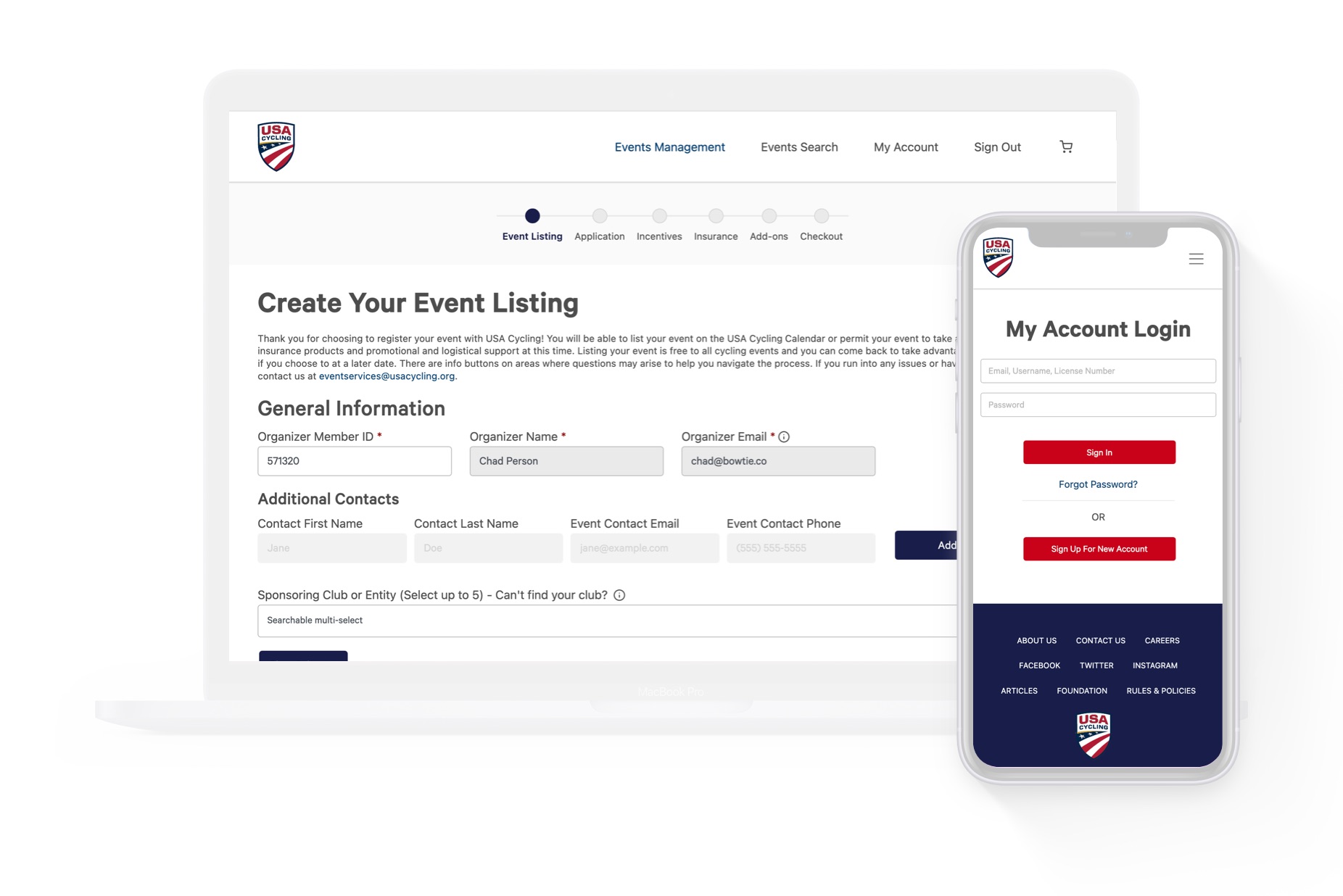 After laying out a master plan for their digital transformation, we began replacing legacy applications- tackling each pillar of the 100-year-old organization's technology in order of member need.
Leveraging a set of shared react components, styled after the usac design system, and working with a central Backend API, we have been able to iterate and improve each user journey as the needs of cyclists and Olympians dictate.
USA cycling treats us as an extension of their internal team which allows Bowtie to provide a tremendous amount of value and efficiency throughout the engagement.
To date we have helped transform improve the USA Cycling Membership, Permitting, Admin (MyAccount), Clubs and Teams management, and build and support the Olympic Development Academy.
Testimonial
They have been nothing short of exceptional.
The team continually works to offer solutions and deliver quality development that helps us sustain and grow our business. When they are not tackling our development requests, they are working hard to identify ways that we can improve processes and grow our customer base.
Sean McCracken - IT Manager