Web Development, HIPAA App Development
Poppins Health
HIPAA Compliant Web App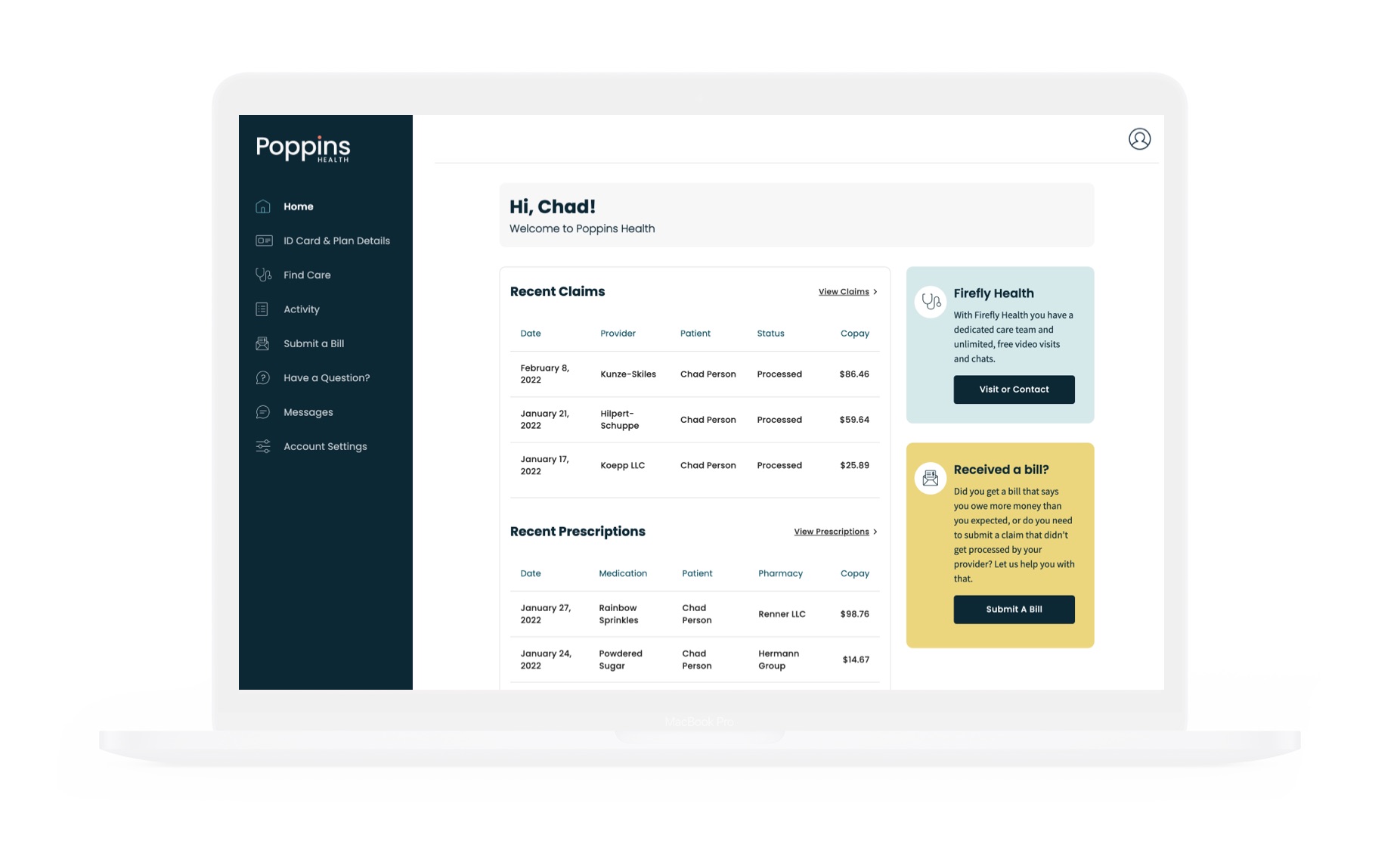 Poppins Health is a Health Plan provider for small business. They are building a better health plan where transparent pricing, higher quality of care, and comprehensive benefits come together. They came to us with a project at risk and we helped complete and deliver their MVP to market.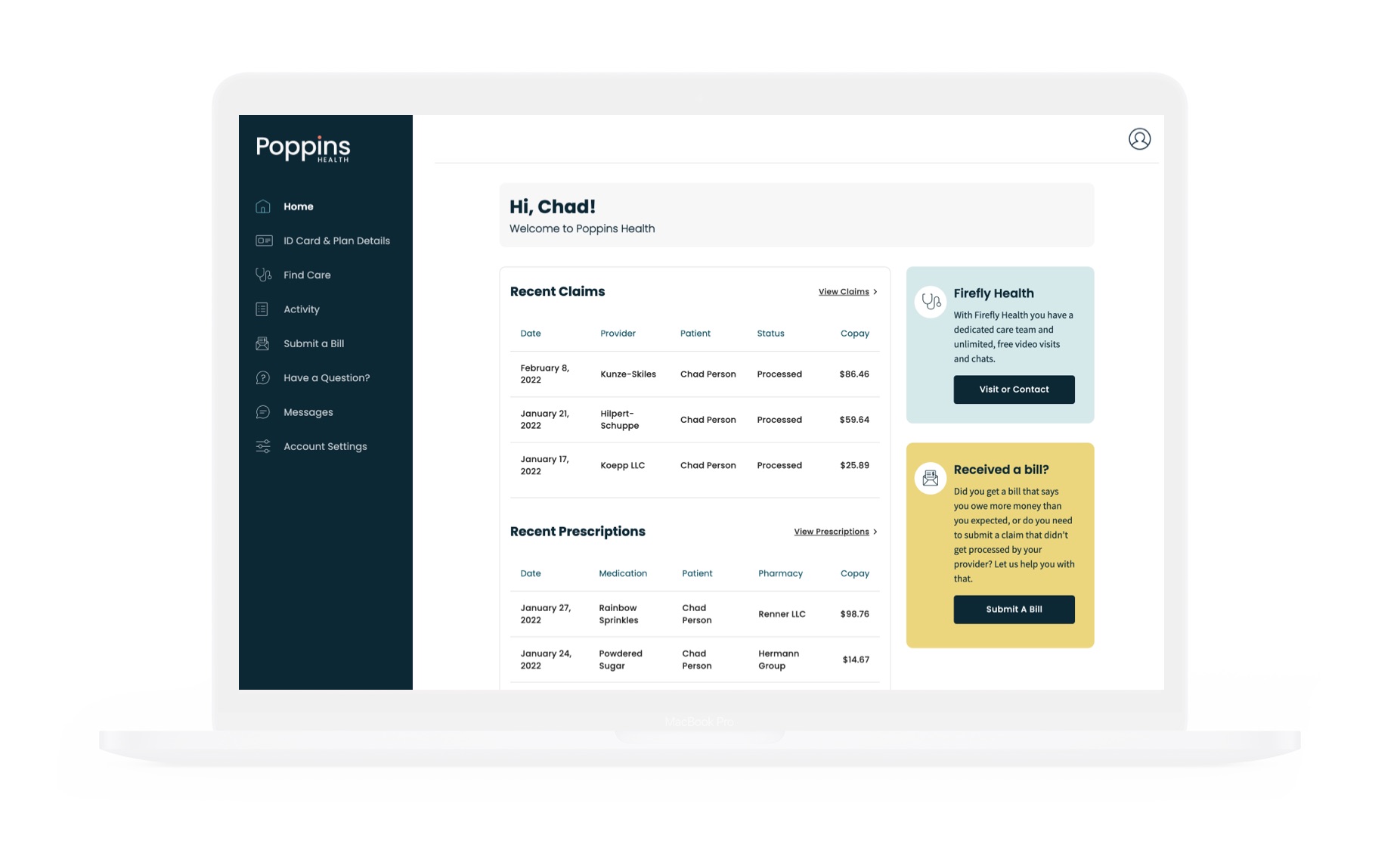 ---
The Result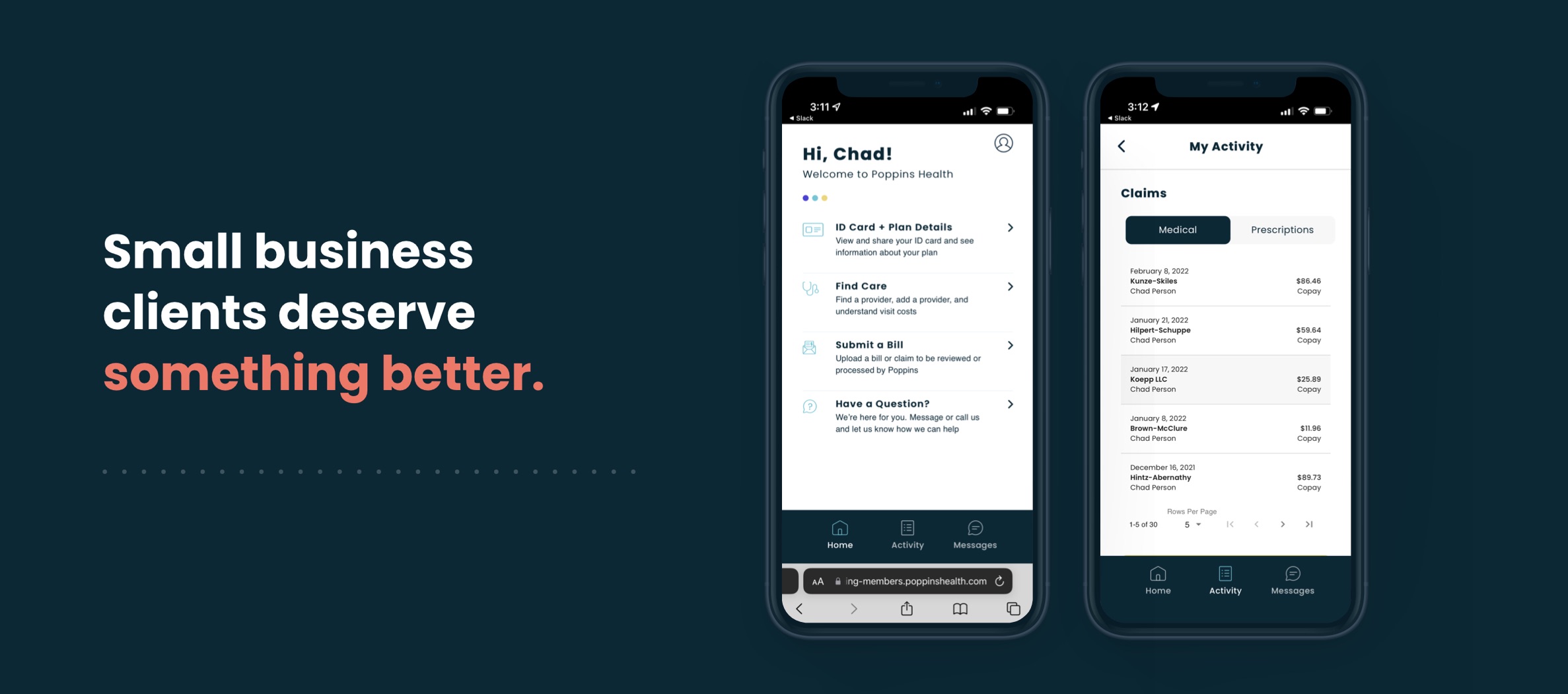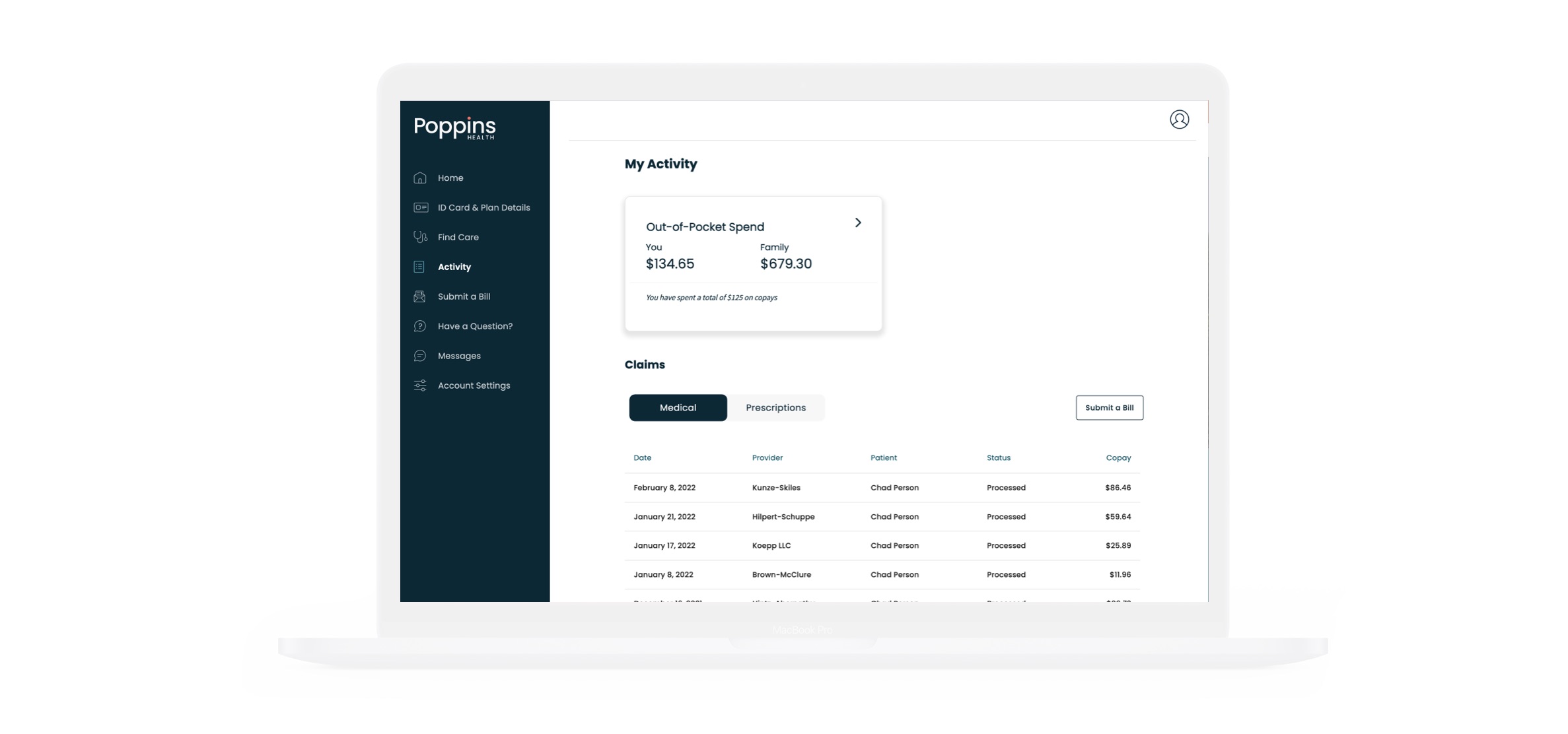 Poppins Health came to us after an unfortunately disappointing MVP development cycle with another vendor. With literal weeks to launch, Bowtie was able to help salvage a disfunctional frontend consumer application, and shore up critical UX failures to get the MVP ready for market
Next, we stood up a secondary application that allowed admins to assist and service customers, manage claims, and chat securely in real time.
Following market launch we continued to augment the team to help create a highly engaging and delightful customer experience, while maintaining top tier security and HIPPA compliant messaging within the Poppins Health ecosystem.