Shopify App Development, Team Augmentation
Icelantic Skis
A new home on Shopify for an iconic ski and apparel brand.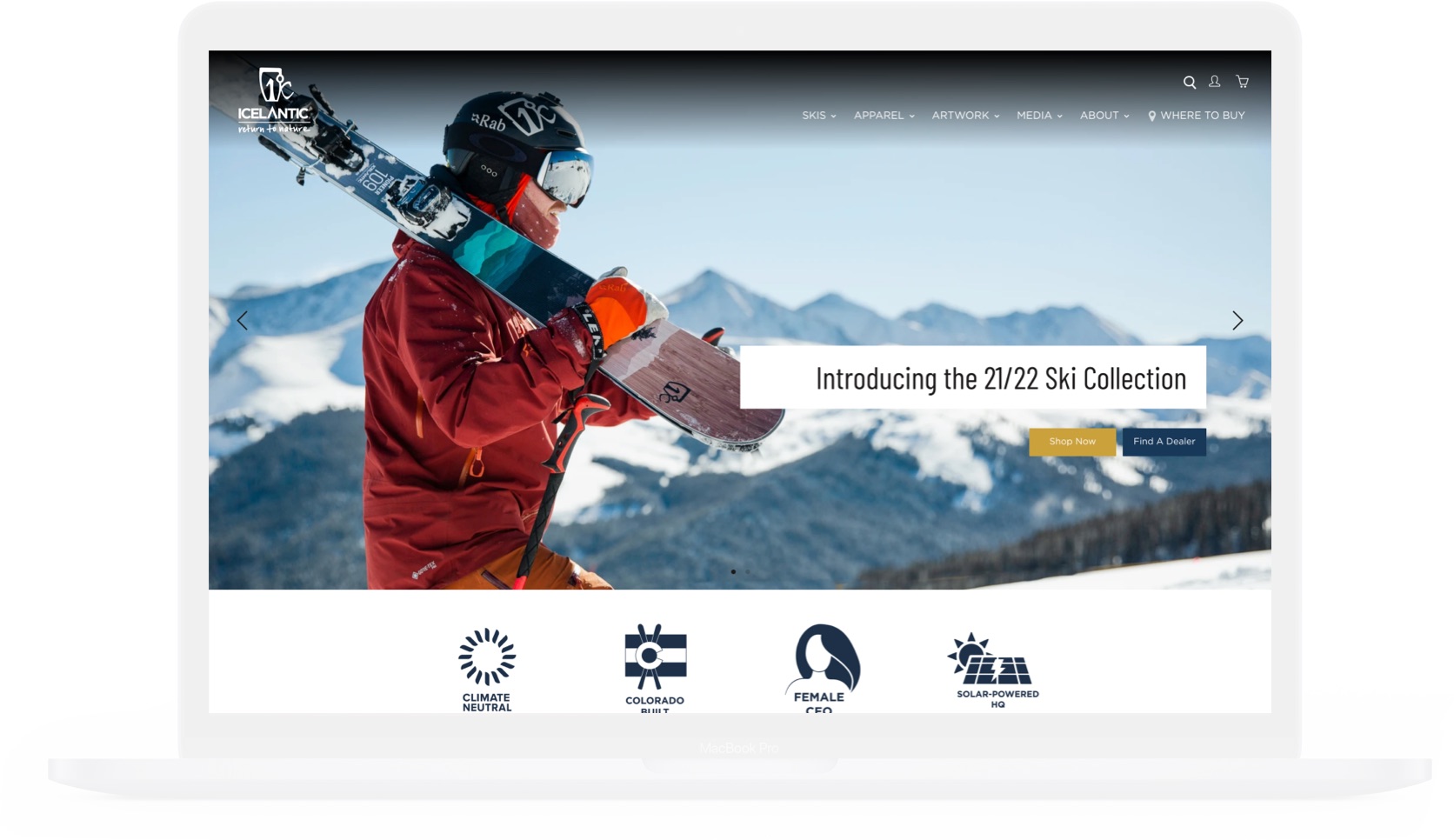 Icelantic needed a fresh new look with streamlined shopping for customers who already knew what they wanted and were ready to pounce the minute skis drop into inventory. Additionally, with a team of dozens of athletes and a diverse array of products (skis, apparel, art), we needed to focus and efficiency and simplify back of house procedures for their staff.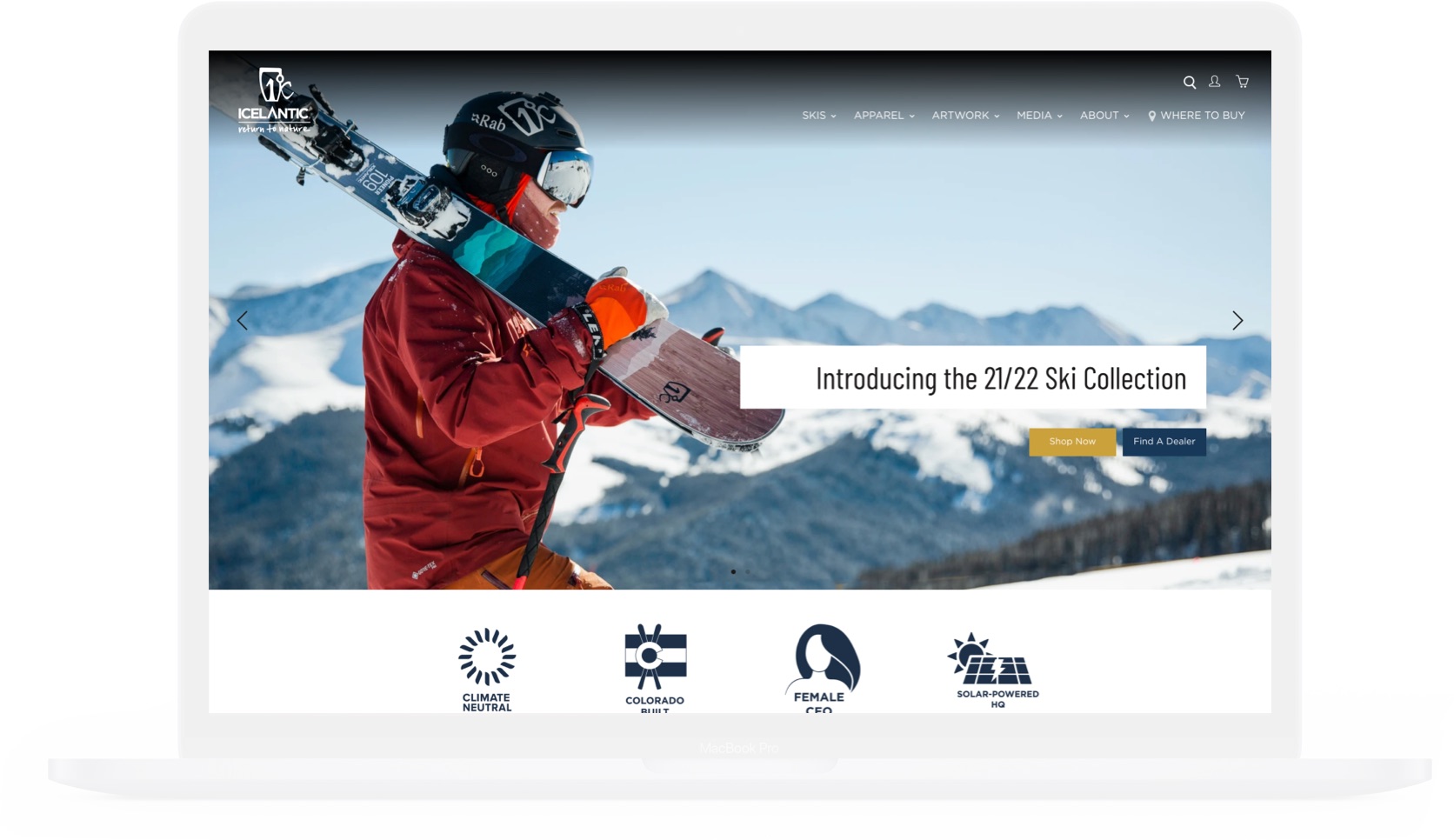 ---
The Result
Icey is a powerhouse brand in the free skiing market. With a loyal and growing customer base, bomb proof warranty, and skis that make you want to come back for more, we leapt at the chance to redesign their site and improve their back of house and customer UX to align with company goals.


The resulting site was a fresh design that frames the product catalog, Icelantic team, and video content into a modern shopping experience that increased direct to consumer sales without cannibalizing retail relationships.
This refresh could not have come at a more perfect time given that the launch was just months prior to pandemic ski area closures, and the closing of several retail outlets. As wholesale orders lagged, Icelantic was able to rely on strong direct sales and efficient backend processes to weather the COVID 19 storm.