Custom Web App Development, Team Augmentation
AT&T FanCam
Virtual In Home Stadium Experience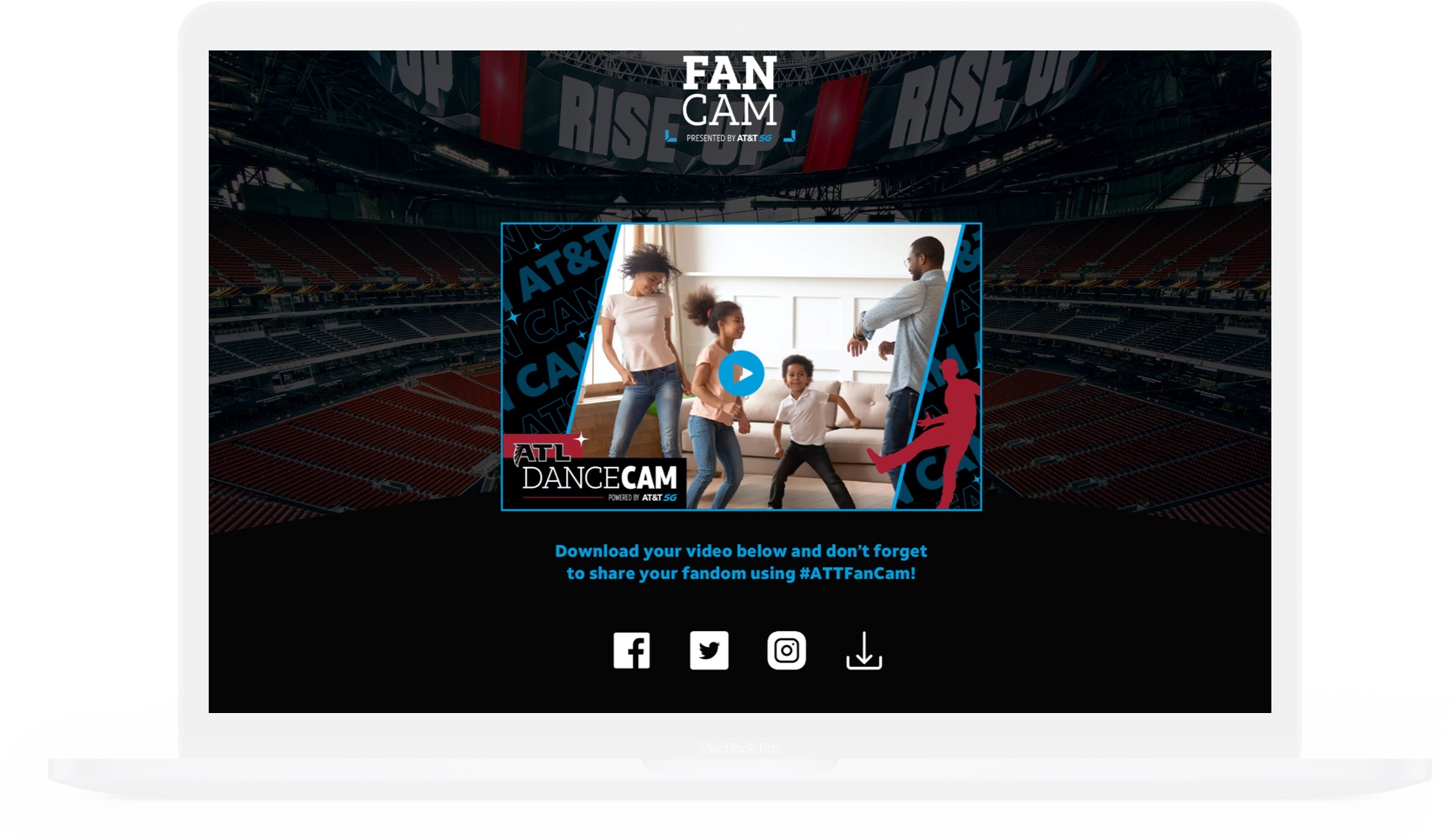 How do you put fans in the stadium when a pandemic is keeping everyone at home? AT&T Fancam was an app we developed that allowed fans to get the jumbotron experience at home.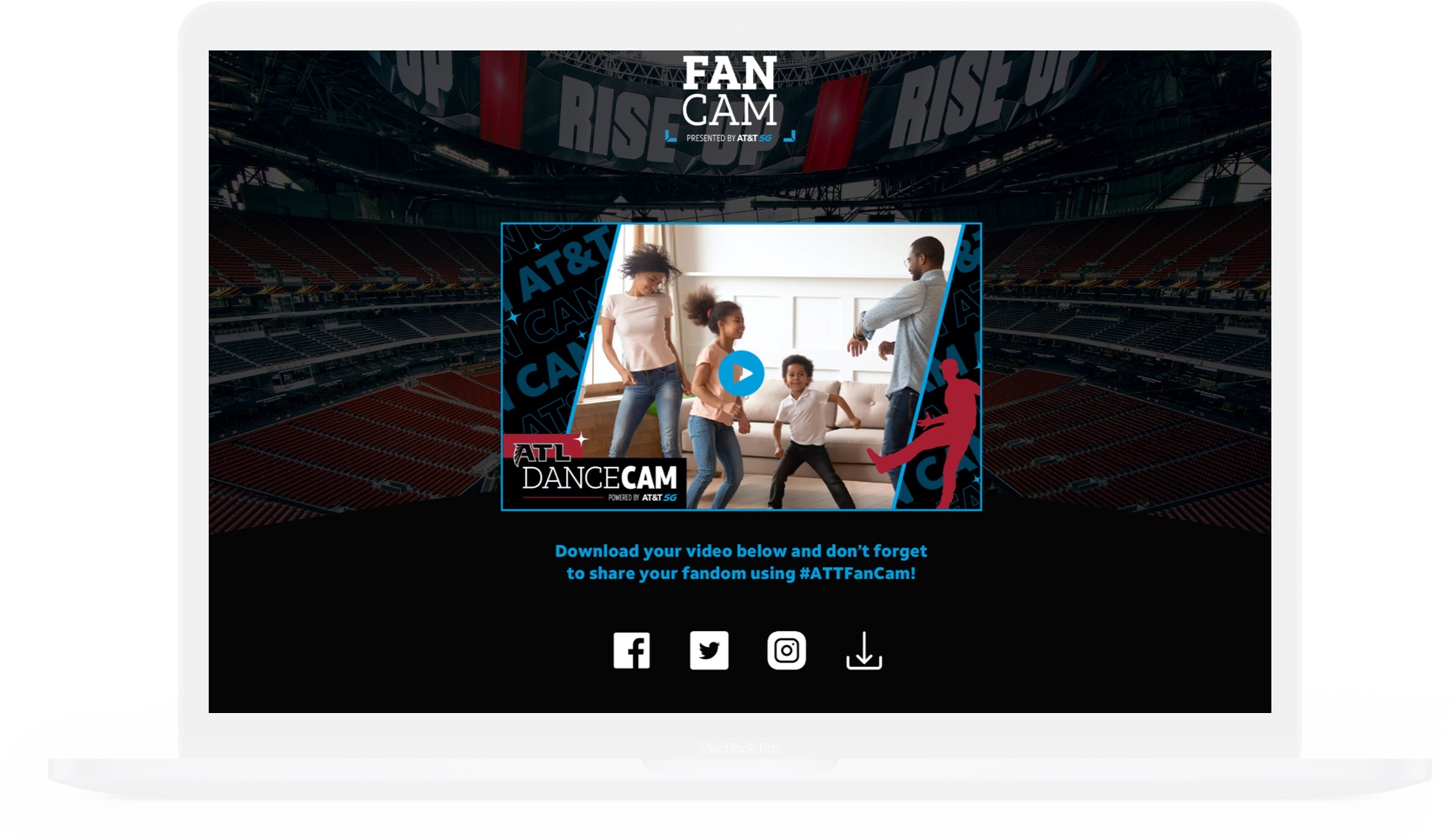 ---
The Result
Working for Helios interactive, we built their vision of an in home Jumbotron experience. Users would access the app in browser, provide a video clip, then see their clip presented on a composite of the Mercedes Benz Halo screen jumbotron.


Using only the browser, we created an experience where fans could view themselves on the famous Mercedes-Benz Stadium ('the Benz') 360 degree 'halo' screen. Users start by capturing video of themselves, using a one of a predetermined number of thematic lenses (overlays). On submission we stitch the video into a composite in the cloud, then host it on a unique fan page created for the user. The link to the sharing-optimized page is then delivered to the user via email or text.
Behind the scenes, an application allows admins to optionally filter and moderate submission content. We were contracted by Helios Interactive to build this suite of applications.
It was initially designed for the Atlanta Falcons and the ATL United. It has since been taken over and managed by a third party. Live assets may not match the version we deployed.