Shopify Plus Development, Custom Checkout, ERP integration
Work World
Shopify Plus Development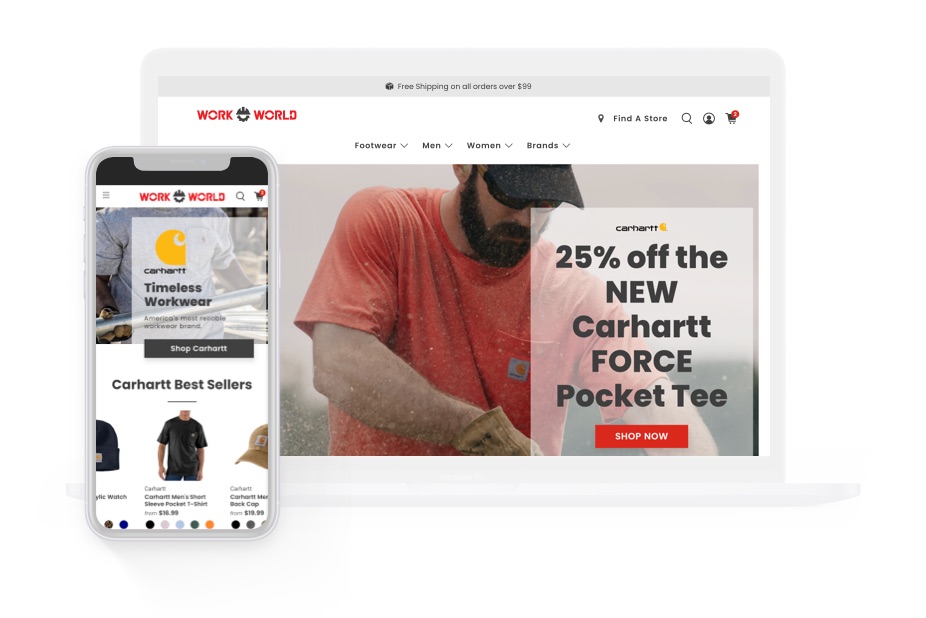 Bringing an established category juggernaut online is no easy task. Bowtie relied on Shopify Plus paired with intelligent product logic to avoid the pitfalls and limitations of an established ERP and in-store POS system.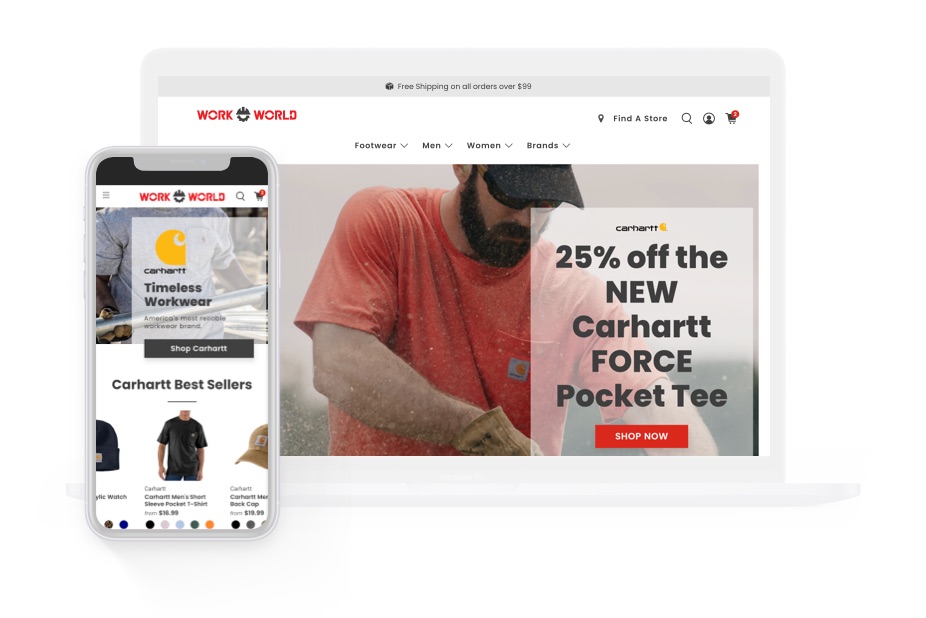 ---
The Result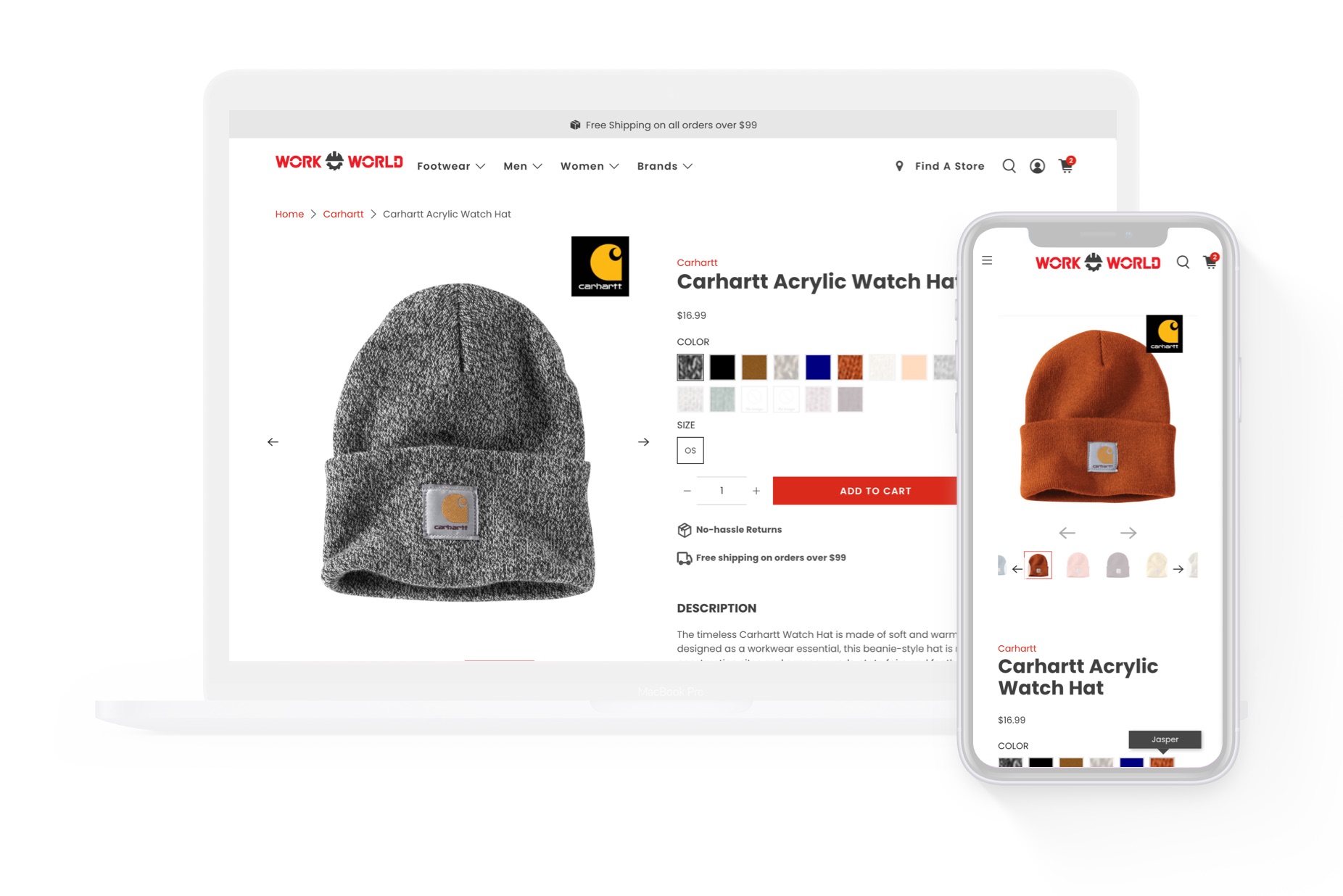 Work World is the leading provider of workwear in the Western United states. With three brands and over 40 store locations, they provide thousands of hard working women and men with essential gear. When they approached us, the organization was struggling to deliver a Shopify Plus web store tied to a multiplatform in-store POS and Netsuite ERP.
Bowtie helped Work World connect the dots using custom logic to get around tricky platform limitations, intelligent app selections, and a beautiful and efficient theme design. Today, WorkWorld.com is an elegant and efficient extension of the brand, giving clientele an online shopping experience that works as smart as they do.
After settling the Work World site, we helped migrate two other brands to Shopify Plus; Whistle Workwear, and Willy's Discount Workwear to the platform. As we look to the future we will continue to assist the organization with periodic updates, merchandising customizations, and technical support as they rapidly scale their online presence.