Shopify Development
Un Jeu Deschecs
Luxury Natural Fragrances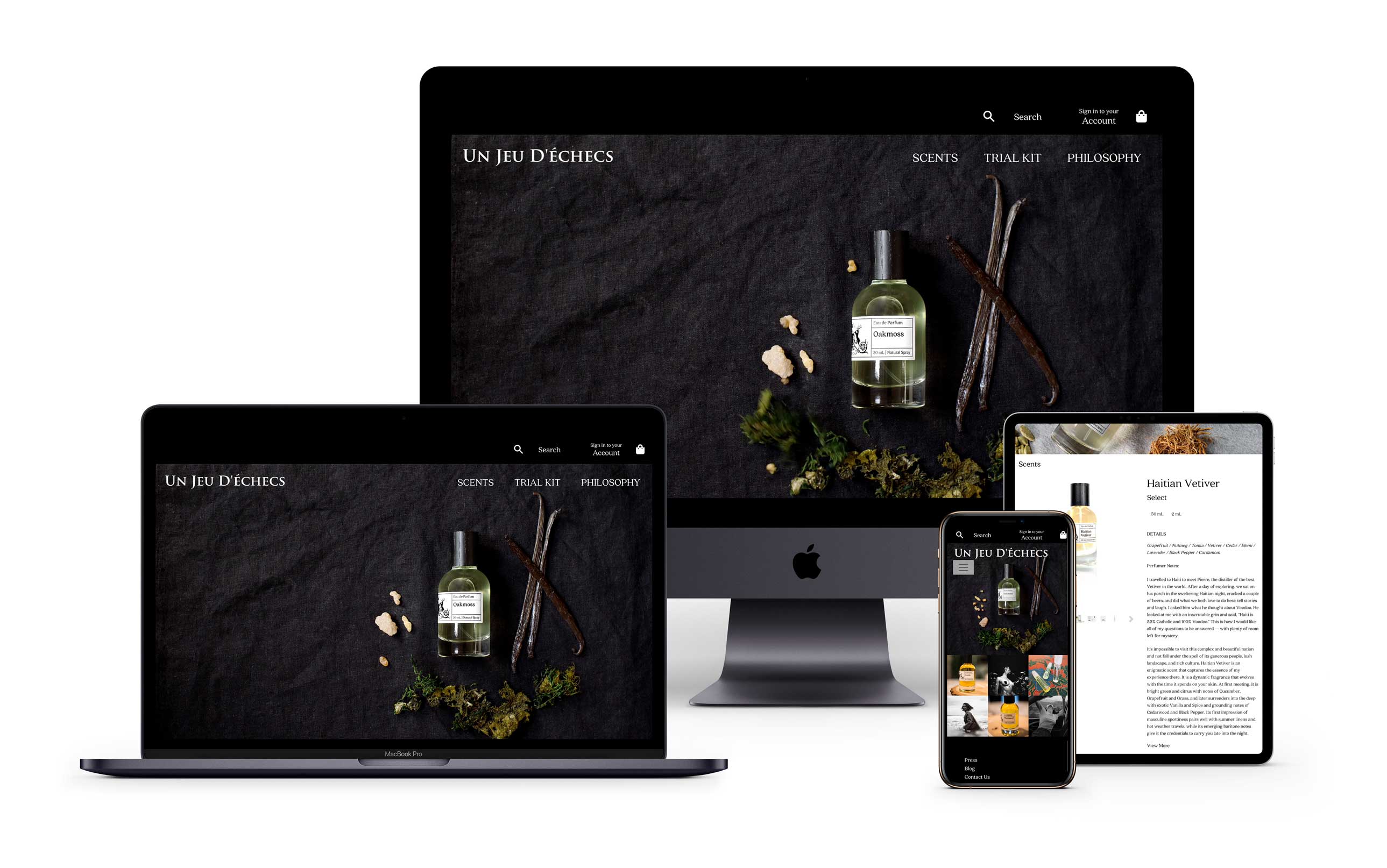 Un Jeu D'Echecs is French for 'a game of chess.' This is a metaphor for the complex moves that go into creating a fragrance. Each ingredient falls into place because of its relationship to the ingredients that surround it. The art of fine natural perfumery is a victorious feat of great strategy, married to the mystery and wonder of the elements.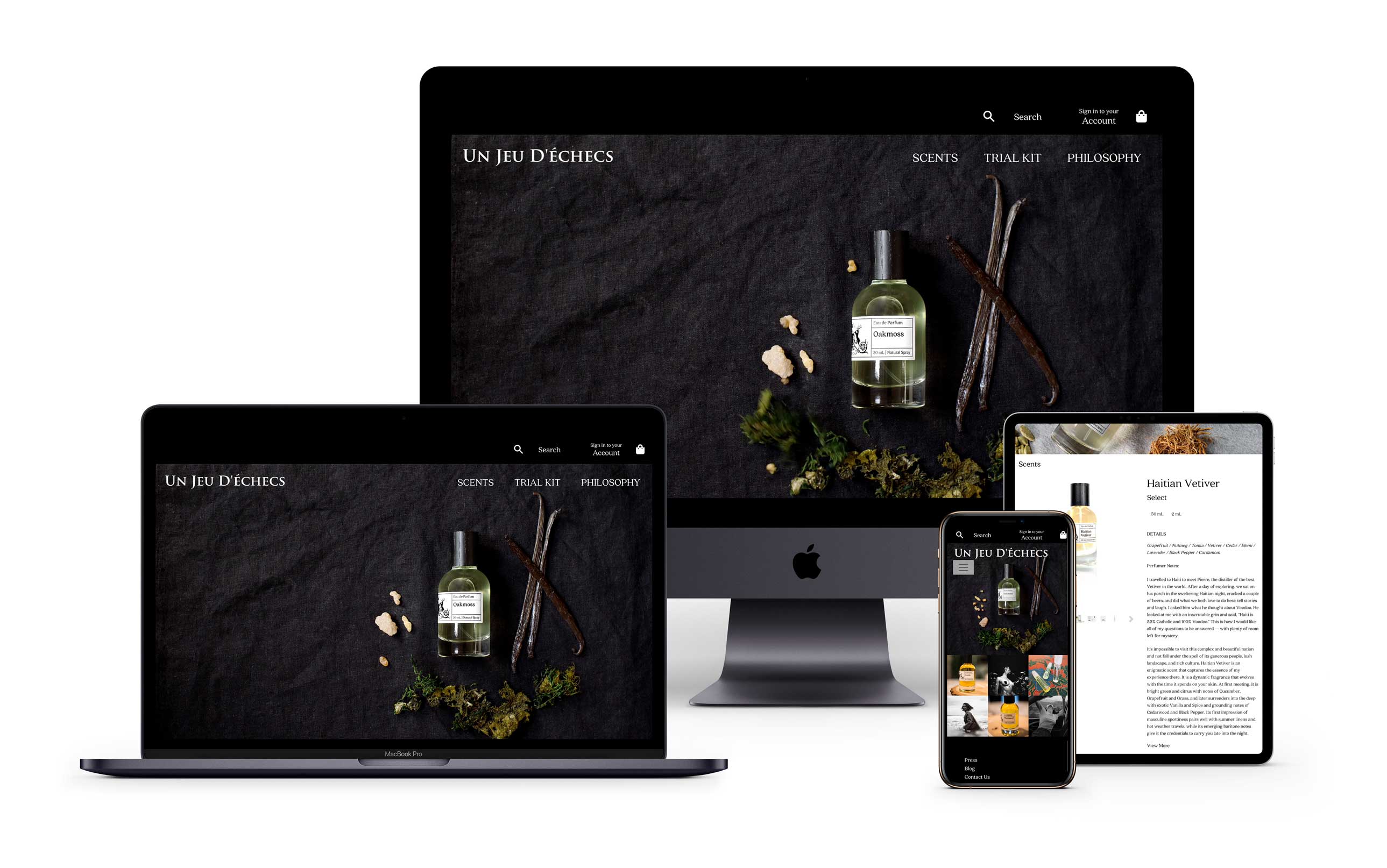 ---
The Result
We produced a site designed to carry the same powerful allure of the product, while maintaining a focus on quick sample selection and high conversion.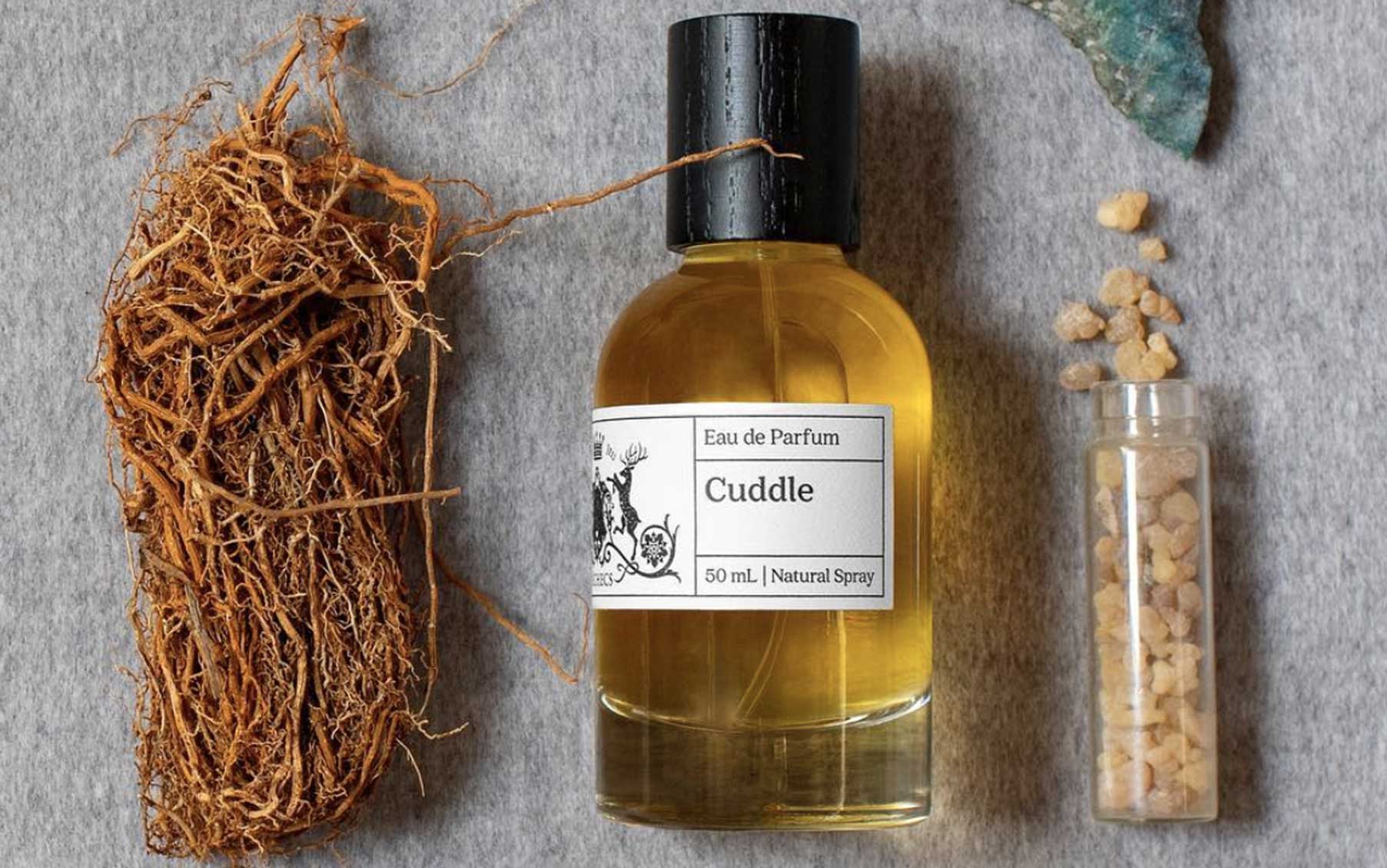 The Un Jeu D'Echecs natural fragrance line smells incredible - but you can't smell a website. Our challenge was to design a Shopify theme that fit within the existing family of brands, while putting powerful lifestyle imagery and a feeling of natural elegance front and center.
Natural fragrances are comprised of aromatic ingredients, such as Essential Oils and resins, that are obtained from plants and trees. Natural fragrances cannot, by law, contain any synthetically reconstituted Essential Oils, or chemically modified natural, raw materials.
Un Jeu D'Echecs is all about simplicity. We worked with the Un Jeu D'Echecs team to design a bespoke Shopify theme focused on communicating the quality of natural fragrances and timeless elegance of the brand.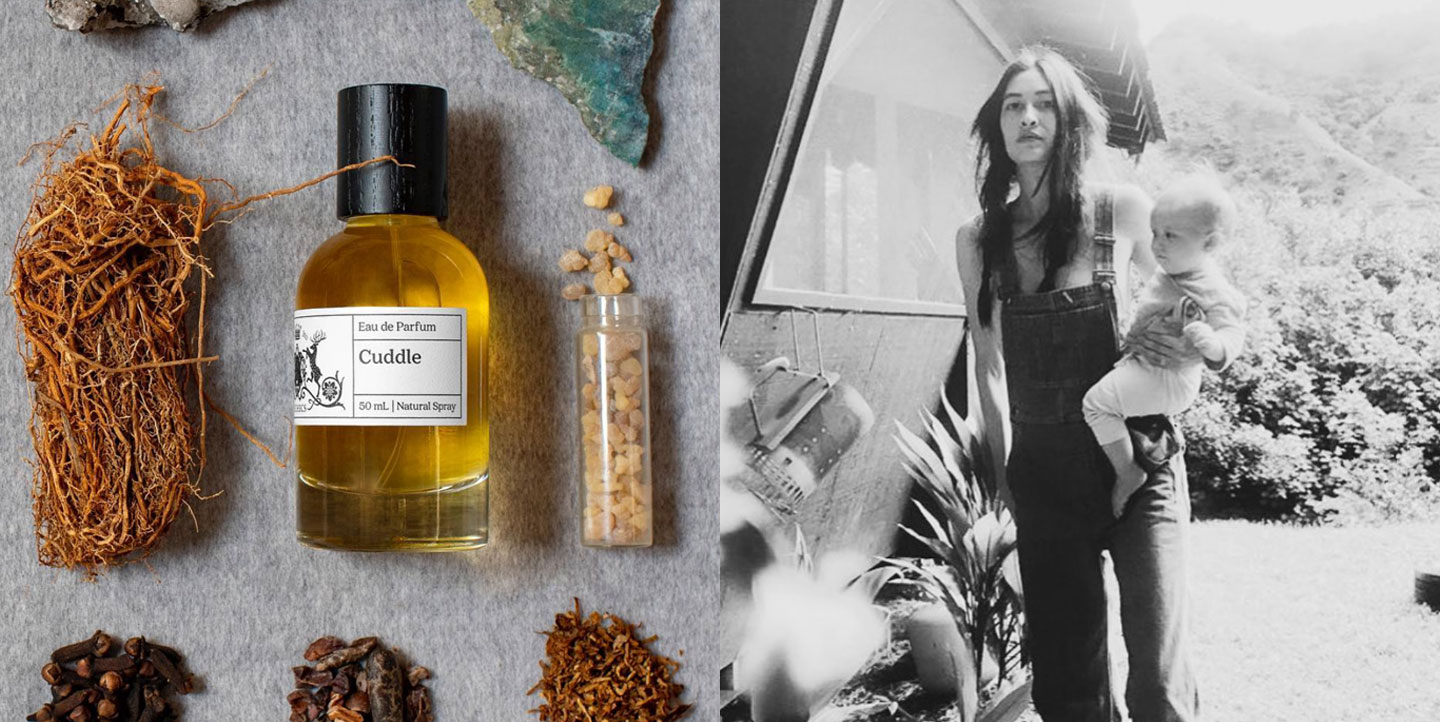 Testimonial
Bowtie did an incredible job.
They're patient, collaborative, well-informed, and continue to be a of great service for ongoing support! If you want a professional team of web experts (with a great eye and sea of knowledge) look no further! Highly recommend.
Aimee Regur - Marketing Director